RID Analytics объединяет специалистов в области анализа рынка недвижимости, разработки концепций и брокериджа по коммерческой недвижимости.
Подробнее...
About us
RID Analytics is one of the most experienced real estate market analysing companies. Real estate consulting and brokerage are the main directions of our business. We live and work in Siberia so we know this huge territory and its special characteristics much better than any the other agency from the European part of Russia.

Our politically non-aligned company can offer you a wide list of services:
* Sale of ready-made monthly exclusive statistical statements about real estate market in the main Siberian cities;
* Business design consulting (how to invest and what is the most profitable in local points of Siberia – we can provide a special conception of your own business);
* Property management; etc.
Our company RID Analytics can assist you in your choice of investing in big Siberian cities with populations of 400-1400 thousands of people. We can help you to select suitable land for your business or to select an appropriate property, to sell or to buy a whole commercial or residential building or part of it, or to lease your property, etc.We develop special business strategies of investment for our clients; also special conceptions of your properties and lands for profitable usage.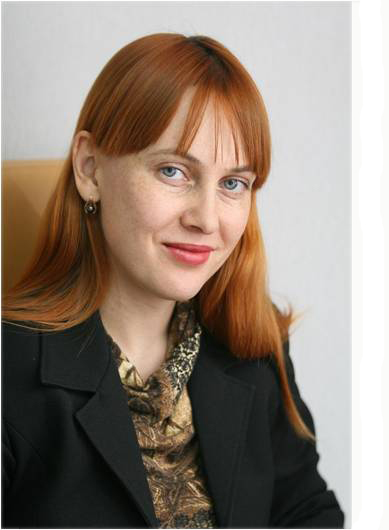 RID Analytics was established in 2005.
The Leader of RID Analytics Ms. ELENA YERMOLAEVA is a Certified Analyst of the real estate market (the certificate of the Russian Realtor Guild); she is also a Member of CCIM (Certified Commercial Investment Member, USA).
Our analysis of the real estate market is based on special methodology of the Russian Realtor Guild which is a member of such international associations like FIABCI, NAR, CEREAN, ICREA. RID Analytics Co. is a member of the Guild of Managers and Developers (the partner of CEPI, BOMA, Urban Land Institute, etc.), also as a member of Russian Realtors Guild Committee on consulting and analytics.
At present RID Analytics issues 18 periodical statistical statements, including reviews of residential and commercial real estate markets in such Siberian cities as Novosibirsk, Krasnoyarsk, Kemerovo, Barnaul, Irkutsk, Tomsk, Omsk and Novokuznetsk. Price movement for residential property, offices, and commercial, industrial and cellarage premises are indicated in our statistical statements. Such companies as Knight Frank, DTZ, Jones Lang LaSalle, Cushman & Wakefield and others are our consumers.
RID Analytics Co. developed 47 special conceptions of land usage during 2005-2012, including exclusive conceptions for residential building on the areas from 1 hectare up to 450 hectares, business centres and trading centres of 5-50 thousand square meters, logistics complexes and mix-conceptions. Some of our developed conceptions are successfully realized, and some of them are in progress of implementation.
Our company champions the interests of property owners and tenants at the market of commercial real estate and provides brokerage (realtor) services of high quality. We represent interests either of owners or of tenants or buyers.
RID Analytics Co. exercises commercial property management. On behalf of the owner we negotiate with potential lessees, manage rental payments and control building operating profits.
Our partners and clients:

Novosibirsk House of Valuers, Siberian Guild of Managers and Developers, Novosibirsk Chamber of Commerce and Industry; companies: Knight Frank, DTZ, Jones Lang LaSalle, GVA-Sawyer, Cushman & Wakefield Stiles, "Brokerkreditservis", RosBusinessConsulting", RosEuroDevelopment (Morgan Stanley Bank is one of its founder), Roche Moskow Ltd., "RGS-Nedvozhimost", "Baker-Hughes", "SNEGIRI", Oriental Real Estate, "Gasprombank-invest", OJSC VTB, "MDM-Bank", "URSA-Bank", "ABC-Office", "Kvarsis", "Belon", "Transservis", "Peter Dussmann-Vostok", Novosibirsk Central Department Store, "International Appraisal Centre", "Siberian Valuer" Co., "Appraisal and Consulting" Co. (Barnaul city), "IE Altai Regional Valuers Board" (Barnaul city), "Survey-service" (Krasnoyarsk city), "Institute of Appraisal Technologies" (Krasnoyarsk city), "Finances Building Consulting" (Kemerovo city), "Trust-Consulting" (Omsk city) and many others.

Testimonial:
When we needed to work out a building conception of class A business-center in Novosibirsk we turned to local company. We proceed from the idea that it knows the market better than Moscow consultants. I can say we didn't get lost. The report which was made by RID Analytics was worked out high professionally. It contained detailed information about office and trade real estate market in Novosibirsk. "ST Group Region" company got essential information for making decisions. The staff of RID Analytics consists of highly skilled specialists in the area of real estate market."
Mr. Dmitry Shmelev, the Commercial Manager of "ST Group Region"
According to our information Elena Ermolaeva is one of the fist Russian analysts who organized permanent monitoring of commercial real estate market in Novosibirsk since 2002-2003. Considering inaccessibility and lack of information and poor development of such investigations up to that moment, her activity is valued highly. She has status of qualified and certified by Russian Realtors Guild real estate market analyst"
Mr. Gennady Sternik, The Chief analyst of Russian Realtors Guild
Contact:
You may contact us
by e-mail: post@ridasib.com
by phone +7 (383) 277-09-50